Jo Marchant is an award-winning science journalist and author. She has worked as an editor at New Scientist and at Nature and writes on topics from the future of genetic engineering to underwater archaeology.
---
The Shadow King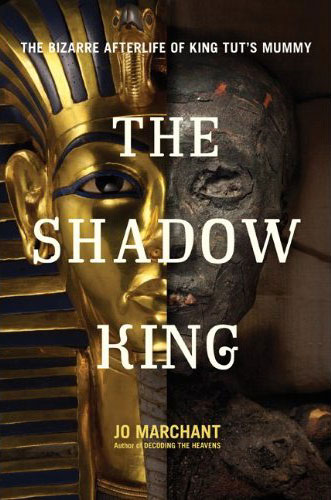 My latest book tells the story of Tutankhamun's mummy, starting with its dramatic unwrapping in 1925. In The Shadow King, I trace the mummy's eventful afterlife from the glamorous treasure hunts of the 1920s to high-tech scans and DNA tests in volatile modern Egypt.
This archaeological adventure leads from forgotten archives in London to the scorched Egyptian desert, uncovering gems such as an anonymous pharaoh dripping with gold, a piece of Tutankhamun kept in a drawer in Liverpool, and the real story of what happened to the poor king's penis. All while grappling with perils from deadly fungi and radioactive tombs to dinosaur DNA…
I hope you'll join me as I meet the people devoted to revealing Tutankhamun's secrets, unravel the arguments and politics behind the hyped headlines, and find out what science really tells us about Egypt's most famous king.
The Shadow King was published in the US and UK by Da Capo Press (June 2013).